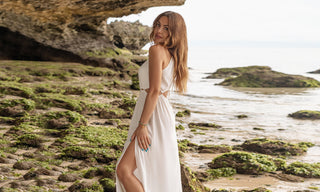 The Ultimate Self Care Subscription
To make self care and supplements easy, enjoyable and sustainable for you, we have launched our global self care subscription.
This enables you to subscribe to receiving your supplements every 30 or 60 days, so you don't need to ever worry about running out of your daily nutritional supplements.
You will also receive a 5% subscription discount in addition to the 4 - 10% discount already applied to our bundles - saving you up to 15%!
Bundle discounts - save up to 10%
We offer a tiered pricing approach that rewards you as a loyal customer for purchasing multiple products at once in our bundles. Quite simply - the more products you buy, the greater the discount you receive on your bundled products!
Here's how the tiered pricing model on our bundles works:
Buy 2 products: Get 4% off your bundle
Buy 3 products: Get 6% off your bundle
Buy 4 products: Get 8% off your bundle
Buy 5 or more products: Get 10% off your bundle
*For example, let's say you want to purchase our best-selling Women of Wellness bundle you would receive a 10% discount, bringing the total cost down to £81.10 - saving you £9.90!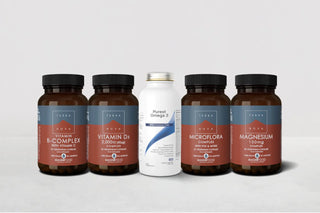 Discounted Add-Ons:
Our pre-existing bundles already include the relevant discount, but if you choose to add any of our suggested optional add-ons, these will each be discounted 4% off the price at checkout.
Build Your Own Bundle:
We hope that this pricing structure will help you get stocked up with all the products you need in one go, as well as rewarding you with a great cost saving at the same time! You also receive self love loyalty points every time you invest in your self care on the site.
Why Buy The Bundles:
Our high-quality, scientifically-approved supplements are formulated to help you lead a healthier, happier lifestyle, so it's a win-win situation all round.
The synergistic effect of the combined products in our bundles guarantees optimal benefits, as well as taking the confusion and overwhelm out of which supplements to take, how to take them and which to take together - we have done the research for you, so you can spend more time living a self loving life!
At Kate Living we are passionate about making healthy living fun, easy, rewarding and sustainable for the long term!
Reward and Loyalty Points:
We also offer Self Care Rewards Points for purchases, product reviews, referrals and birthdays - we want you to know how grateful we are for you being a part of our Kate Living Self Care Tribe.
So you are rewarded every time you invest in your self care - you can read more at this link:
Read more