Reviews from Real Customers
Sophie B
"I have been taking the platinum bundle for over a month now. The differences I have noticed are amazing! I have more energy throughout the day, sleeping has improved and the bloating has disappeared. Such good products that I would highly recommend."
Sarah W
"Kate is a fountain of knowledge on all things health & supplementation. I have used Kate for years and 100% trust her recommendations. She saves me time after time; from hormones & skin issues, to gut health and cravings I always know Kate will help and genuinely cares. 100% recommend. Delivery is speedy fast too. Thanks Kate for all your advise and help x"
Amanda D
"My second month of taking the supplement, absolute game changer Sleeping better, hair is growing, skin amazing. Seeing a gradual decline in pain, I suffer with fybromialga. Also just started taking lions mane and dong quai Kate is so very helpful, would recommend to anybody xx"
"A-M-A-Z-I-N-G! I can't rate this product highly enough. Huge increase in energy almost instantly, good quality sleep and I can't stop recommending this bundle to friends and family. Pure, clean ingredients and great value. I'll be purchasing the large box next time :)"
– Louise Fordyce
"I've been using Divine Alchemy for my supplements for the last 4 months. Definitely feeling the benefits & the service is brilliant."
– Rebecca Ferguson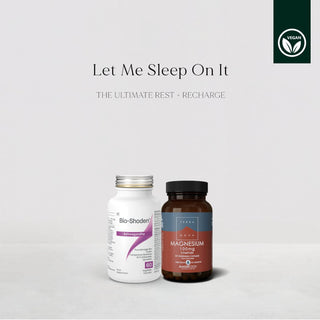 Emily B
"Is it dramatic to say that this bundle has changed my life? For 8 months I wasn't getting more than 4/5 hours sleep per night and even then I was tossing, turning and waking up during it. Decided to try this after being recommended them and really as a last resort as I'd tried everything else and was a bit sceptical about supplements but I was proven wrong. I'm now averaging at least 7+ hours per night all the way through. Because of this I no longer have daily headaches due to lack of sleep and I'm in a better mood which has greatly improved my business and personal life. 1000% worth the money!"
Ann E
"Started the wellness bundle two months ago and absolutely so happy with how I'm feeling.. feeling like the old me .. divine alchemy is very efficient and quick with deliveries and Kate herself is brilliant at answering all my queries.. 5 star ⭐️ service all round .. thank u 🥰."
Nichola D
"I honestly never believed that these vitamins would actually change my life.. but they have!!! I feel stronger, healthier and I am invested in myself. I'm taking the Vit B Complex with Omega 3 and Magnesium, I also bought som Elderberry with Garlic to help boost my immune system after I had been really poorly."
Elizabeth L
"I rarely give 5*'s on any review but the customer service has been so excellent that I felt I must. They always reply promptly to any questions with helpful advice and info. Also the value for money is really good as they are very high quality products. I've recommended to lots of family and friends. Keep up the great service!"
Joanne M
"Kate is so helpful, the 1:1 consultation was very thorough Once ordered the supplements arrived quickly and I started my journey on taking the right supplements for me. Wouldn't go anywhere else Thanks Kate, for always being on hand to answer my many questions and the advice you give X"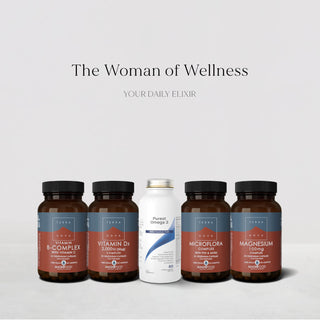 Kate T
"Amazing vitamins !! I ordered the platinum box a couple of months ago and I am super impressed with the quality and service. This bundle offers everything I need to sustain a healthy lifestyle as a PT I need to keep my energy levels and health at its best and the improvement I have had has been amazing. I sleep so well thanks to the magnesium, my hair nails and skin is glowing from the fish oil, not to mention the many other benefits from adding these little miracle capsules to my daily routines. I recommend Kate and her products to all my clients and certainly recommend investing in your health with the divine alchemy. Thank you Kate for the speedy service and amazing products you provide 💗"
"Absolutely love taking the magnesium capsules i am pregnant and struggled before i found these.. my sleep is so much more deeper, i fall asleep faster and also wake up feeling much more refreshed and energised!"
– Katie Hoath
Nicola S
"Hi Kate hope you are well. I just wanted to drop you a message to thank you from the bottom of my heart. I have been struggling with my skin for years and have not managed to find a solution to clear the issue. I came to you and you were so lovely and reccomended the platinum bundle. I have been taking this and the results are incredible 💜 I cant tell you how much this has helped me ....about to order another bundle xxx"
Emma D
"Just placed another order. Making use of the amazing discounts, 2 bottles of glutathione, one big vitamin c and another platinum box (woman of wellness)... my skin is clear for the first time in a whole year since having my little girl and your supplements are the only thing ive changed. I feel like I've got my life back, thank you for your help recommending what would work best for me. Xx"
Laura K
"I ordered this box for after I'd given birth, 9 days after having my baby I feel brilliant! I also have a 2 and a half year old and moved house the week before I was due so it's been a bit hectic but I swear these tablets have helped so much and been a godsend! My husband now takes them as well, couldn't be happier and will be ordering again and again!!"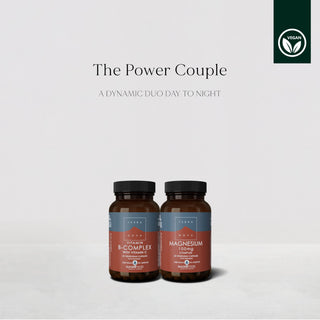 Samantha V
"Hi Kate just wanted to say that's I've taking the power couple for a few months now including the gold box omega 3 and vit d and I can honestly say they have been a game changer no spots no migraines better sleep and less anxiety I've been short of my magnesium over the holidays and I've started to feel restless again at night so I will definitely be ordering more supplements for the long term Thankyou Sam"
Jane R
"Love ordering my supplements from Divine Alchemy. Premium supplements with first class customer service. Nothing is too much trouble. Highly recommend Kate, she has a wealth of knowledge."
Jav R
"very happy with my supply of quality products and they are always available to answer questions... amazing customer service!"
Carleen A
"The ABSOLUTE best products and Best advice for the lovely Kate! I would not shop anywhere else. Kate is a wealth of knowledge ✨"
Martina B
"Kate is always so helpful and so friendly.. will forever take my supplements now I've seen amazing results ❤️"
"Started these before I started the platinum box; have been on the pill for 8+ years now and thought the weight gain was down to my own habits and the pill weight gain was a myth…I stand corrected!! I have been less bloated, already started dropping weight and feel far less lethargic. Paired with a good diet i feel like these will make me absolutely unstoppable!! So excited to continue my journey with divine alchemy!"
– Ashley Mahmood
"I've been taking these supplements now for 3 weeks and feel so much more energised throughout the day. I'm also sleeping much better at night! Previously I would wake up multiple times during the night. Kate is so helpful, knowledgable and amazing at what she does!"
– Laura McMullen
"Lions mane is incredible! From someone who lived on coffee to survive a day and to now survive some days on only one coffee or nothing at all for days that is something! I literally buzz around all day, have amazing concentration and the focus is brilliant. Couldn't recommend Kate enough, she is one of earths angels!"
– Hannah Mitchison